Attention Parents of Driving or Soon-to-Be Driving Youth. Class on September 21st
September 8, 2023
Source: https://www.eventbrite.com/e/start-smart-hosted-at-central-marin-police-authority-tickets-707875744407?aff=oddtdtcreator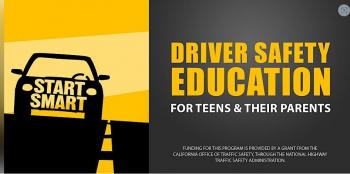 START SMART, hosted at Central Marin Police Authority.
Despite safer vehicles, better roads, and countless driving programs, the numbers of young drivers who have lost their lives due to traffic collisions have remained fairly constant for more than a decade. However, these deaths and injuries can be substantially reduced by eliminating high-risk behaviors.
Start Smart is a FREE two hour highly impactful interactive traffic safety class designed for drivers or soon to be drivers 15 to 19 years of age and their parents.
With the rise in popularity of e-bikes among teenagers, we will also have a brief segment discussing laws and safety tips regarding e-bike.
IMPORTANT PLEASE READ:
***AT LEAST ONE PARENT OR LEGAL GUARDIAN MUST ATTEND WITH THEIR TEEN
***EACH PERSON ATTENDING WILL NEED AN ADMISSION TICKET (INCLUDING PARENT). PLEASE SELECT "2" WHEN PUCHASING TICKETS AND SIGN UP USING STUDENTS NAME. DO NOT PURCHASE 2 FOR THE STUDENT AND 2 FOR THE PARENT.
***DOORS OPEN AT 6:00PM, NO LATE ADMISSION WILL BE ALLOWED.
No food is allowed, only beverages. Please park at the Piper parking lot.
Should you have any questions or issues signing up, please contact Officer Horner at Darrel.Horner@chp.ca.gov.
External Link: https://www.eventbrite.com/e/start-smart-hosted-at-central-marin-police-authority-tickets-707875744407?aff=oddtdtcreator